Principal
Carolyn Staats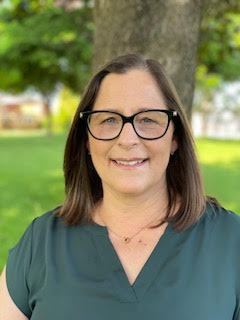 The Central Baptist Academy Committee is pleased to welcome Carolyn Staats as the Principal for the 2022-2023 school year.
Please join us in welcoming Carolyn to this new role, we are thankful that God has put on her heart the desire to take on this new position.
In her own words, here is more information about Carolyn.
"I came to know the Lord as my Saviour as a young adult. Having grown up in the Lutheran tradition, it took a real working of the Holy Spirit in my heart to realize my need to accept Christ's free gift of salvation. Since making a decision to give my life to the Lord, the road has not always been easy and it has taken some unexpected turns, but I can truly say that God is good no matter what. Two life verses that I continue to embrace can be found first in John 14:27.
Peace I leave with you; my peace I give to you. Not as the world gives do I give to you. Let not your hearts be troubled, neither let them be afraid.
Secondly, Jeremiah 29:11.
For I know the plans I have for you, declares the LORD, plans for welfare and not for evil, to give you a future and a hope.
It is my heart's desire to be continually growing to be more like Christ and live a life that points my family and others to the love of God and His saving grace.
I have been a member of Central Baptist Church for over 20 years and think of Central as my home. I have been involved in a variety of ministries over the years including AWANA, Junior Church, Women to Women and Central Soccer. My children grew up at Central with the majority of them attending and graduating from Central Baptist Academy. I am currently an active member of the CBA committee and have also been filling in as a part time teacher at CBA.
I returned to post secondary education as a mature adult and obtained my Bachelor of Arts and Bachelor of Education in 2011, from Redeemer University in Ancaster, Ontario. I have also maintained a current registration with the Ontario College of Teachers. Following my graduation, I was employed for three years as a teacher at Central Baptist Academy. I then took up the challenge of running my own business at the Sylvan Learning Centre in Brantford, where I have remained for the past eight years. In this role I have gained immeasurable administrative and managerial experience. Although God has blessed me in this role, I have felt His tug back to full time Christian education, specifically as principal at Central Baptist Academy. I look forward to God's leading and provision in the days to come."
Vice Principal
Shelley Noorduyn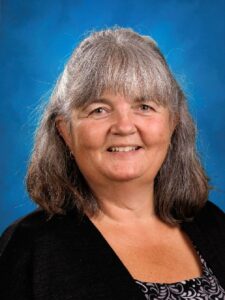 We are also happy to announce that Shelley Noorduyn will continue on as Vice-Principal and Resource teacher for the 2022-2023 school year.
Shelley took on the role of Vice-Principal during a very difficult year following the pandemic. She has done an excellent job and we are very thankful for her leadership at CBA.
Shelley has been a teacher at CBA over the last couple of years. Prior to coming to us at CBA, she spent her career teaching elementary school in various grades. We have loved getting to know Shelley and are confident she has the skills and strengths needed to fill the role of Vice-Principal and lead our resource support for the upcoming school year.
Shelley loves Jesus and is a gifted educator, her love for her students and her desire to see them grow in their knowledge of Christ is evident. She is an asset to our school and we are so thankful for her willingness to step into this role.
---
We think this will make an excellent transition and are looking forward to an excellent admin team in Carolyn and Shelley during the 2022-2023 school year.
God has blessed CBA and we are grateful to you parents, students, staff and church family who have prayed for, supported and promoted our school over the last 44 years!