December Events!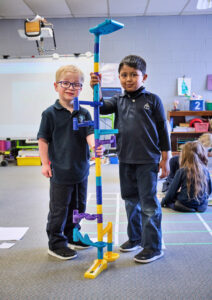 Wednesday, December 6 Hot Dog Day
Picture Re-takes
Thursday, December 7 Glenhyrst Art Workshop
Friday, December 8 Glenhyrst Art Workshop
Thursday, December 14 CBA Family Christmas Open
House @ 6:00pm
Tuesay, December 19 CBA Christmas Feast (bring
your own plate/cutlery)
Thursday, December 21 Last day of school – Christmas
break begins!
Monday, January 8 First day of school in 2024!
Connect with Us
Get connected and stay informed by following our Facebook page where we share other news.